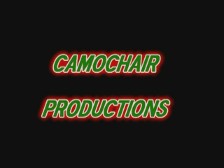 FEATURED VIDEOS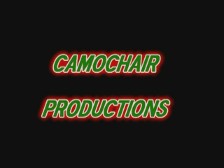 "CLEAR IT UP"
Our content is filmed in High Definition! See the videos below in full resolution by customizing the settings box in the lower right hand corner of the video. 720p and 1080p (when available) are your HD selections, and will provide crisp, clear video, at least when we filmed with the camera in focus. If you find the video is slow to load, pauses, or you experience jerky playback, you may have a slow connection, and should view them in standard definition. Select the highest resolution your computer will playback smoothly and enjoy!
IN CASE THESE STEPS FAIL
If you have problems with viewing, you may realize better results for playback by clicking through and viewing the video directly at the hosting source.
POST SEASON SCOUTING FOR WHITETAIL DEER
If you enjoy deer hunting, you know that scouting for your quarry plays a key role in success. The process of finding a productive location can be quite in depth. It is often complicated if you hunt deer on public lands.You often achieve the best results if you star right after the season ends, and continue throughout the year, following the deer and their movements. Mike has filmed a few videos on scouting in the past, they included Public Land Treestand Placement, a video that wallks you through the year long process. He also tried to include scouting tips in his Public Land Pope and Young series. You can follow the link to those videos for more advice. In this video, he takes a look at a scouting tactic he used to arrow one of the first deer he ever took while bow hunting public land, and has used several times since to locate good spots to take deer from. Be sure to give it a look, and get out there and give it a try! We hope you find these methods work as well for you as they did for him.
RUTCATION 2018
Every year we try and plan a vacation during the whitetail rut for a few weeks of hunting. But the deer breeding season isn't the only action in town. Small game seasons are opening, and the early split of duck season also gives us a chance to get out and hunt some ducks. Mike and Michael got out and did just that! Duck hunting has proven to be very difficult for us to film. Hunting the public marsh with fifty other guys means pass shooting, and that doesn't lend itself to providing footage as good as what you would get filming ducks coming in to decoys. But they didn't let that stop them, and include footage of an early season duck hunt to start this video. It then recaps some of the deer hunts they enjoyed, and ends with a fantastic hunt on opening weekend of firearms season! Click below and join them for the fun. If you've had some luck as well, try some of the recipes include in the videos on our "Home Page"!
A SUNDAY DEER HUNT
We know that for much of America, this would not seem like such a big deal. But there are still places where hunting on Sunday is illegal. With much effort, many dedicated individuals and organizations like Maryland Bowhunters Society spearheaded the effort to approach the state legislature and petition to have these archaic blue laws repealed. They cost the working man half of the time he has available to hunt. Hunting is one of the safest sports there is, safer even than ping-pong, and much safer than baseball or football. There is simply no reason not to allow hunters into the woods on Sundays based on misguided fears. Fortunately, the efforts of these folks have had an impact. We have had some Sundays opened to hunting. While there is still a long way to go, and much work and effort to be put forth to opening Sunday for all hunting, like West Virginia recently did, we'll take what we can get. If you're in an area the prohibits Sunday hunting, we hope this encourages you to write your elected officials, join your local hunting organizations, and push to open more Sunday hunting! In the mean time, be sure to join Mike in the video below as he heads into the woods and bags his first Sunday deer!
BACKYARD BOWHUNTING
In suburban settings, deer populations often grow unchecked.This causes a wide range of problems, vehicle collisions that can result in serious injury, property damage, even personal injury from aggressive deer during the breeding season. It is not widely publicized, but deer do kill a number of people every year by physically attacking them. The over populations often also result in damage to the surrounding environment. This has negative impacts. In many places, there is no forest understory growing in to replace the older trees. Deer can completely eliminate a forest over time. But it is not only the plants they eat that are threatened, but also a large number of song birds and smaller animals that depend on that vegetation for food and cover. Fortunately, many residents and communities have realized that deer removal is necessary and are starting to allow hunting. In these populated areas, hunting with firearms usually is not allowed, so bowhunting plays a crucial role in restoring the natural balance that development has disturbed. Mike has done deer removal in several residential areas in the past, and this year, Dana is also helping out in an area that has way too many deer. These deer will in turn provide great eating for us, as well as the landowners! Join her on the hunt in the video below!
MIKE AND DANA GO HERPING
While not as well versed on reptiles and amphibians as the rest of our crew, Mike and Dana found themselves enjoying the warm Florida weather in the middle of February. They decided to try their hand at a little herping. They managed to make some great finds, including the Jesus lizard, and name given to the basilisk because it can run across the surface tension of water to escape predators! They also come across not only several other native animals, but also some of the more invasive species now found in Florida, a subject that Chris examines thoroughly in Herping Florida, The Invasive Species
A LATE SEASON DEER
Winter's arrival doesn't mean the end of hunting season! With small game and duck seasons open, there are still many opportunities for the hardy soul to get afield and put some game on ice! In fact, you may not even need as much ice ! In the video below, Dana heads out and takes full advantage of our late archery season. With just days left in the season, she get's out and manages to put a little more meat in our brand new freezer, taking her first deer ever from a treestand! Join her on the hunt!
GET OUT THERE AND ENJOY THE OUTDOORS!
This winter, we'll be working hard to add to our collection of outdoor adventures, despite the conditions. But we will also be planning vacations for the summer when the weather improves. Winter is a good time to plan ahead for you next outdoor adventure, so be sure to use the links below to join us on ours. These videos may even give you a few ideas that you could try this coming spring and summer for a little outdoor adventure of your own!
NORTH CAROLINA'S OUTER BANKS


The beach offers an ideal destination for a summer get away! There are options for offshore fishing charters, which we have enjoyed but not as of yet filmed, and the surf fishing is world class. You can fill a cooler right from the beach. There's camping, as we found out when we filmed Frugal Fishing 4.5 , as well as herping. This is a must destination for everyone from beachcomber, fisher-folk, or herpers. Use the links above to access some of the fishing videos we filmed while there, or click the thumbnail to join us Surf Fishing Hatteras!


Herping is a favorite activity for many members of our project. It offers a way to get outside and explore your world, examining the many fascinating creatures that often go overlooked by the masses. A trip outside you comfort zone will often yield fantastic finds. Flora and fauna not native to your normall haunts. Click below and join the gang as they embark on just such a trip!

Not too many years ago, on a cold winters day, we started getting itchy for some fishing action. We began planning ahead to make a trip somewhere we had never been before, and the result was a summer vacation in Tennessee. We had a blast. Why not join us below on that trip for all the great fishing action. Perhaps you'll plan a trip like this!

On the left below, we have a video of our adventures to virgin destinations at a far off lake. This can be a fantastic way to spend a summer vacation! But there is no need to travel far and wide to enjoy the outdoors. Deep Creek Lake is located just a few hours away from us, and has been a favorite of ours for many years. A destination close to home offers a chance to become familiar with the fishing, making it easier to catch fish! Be sure to use the link provided above, and you can join us as we spend some time fishing an old favorite!

Winter can be taxing on the soul. Why wait for summer to get away? The warmer climate in the south offers a chance for a late winter or early spring trip before the snow melts up north! We enjoyed some great spring fishing action by hiring a great guide, Captain Matt, and heading to Florida. We spent the day fishing for snook and redfish, and also filled the cooler with sea trout. Don't miss the action! Click below and join us!


Last summer, Chris made his way to the

Amazon Rainforest on a eco-tourism trip.

These trips can provide a fantastic way to

experience the world, and are becoming

quite popular. The traveler who embarks on

a vacation of this nature is exposed to

different cultures, and some of the fantastic

wildlife other parts of the world have to offer.

If your an adventurous sort, plan a trip like

this yourself. If not, you can join him by clicking

below as he provides video and images of some

of the the fascinating creatures he found !!!