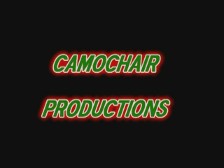 FEATURED VIDEOS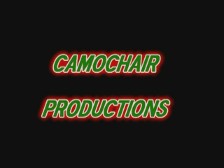 "CLEAR IT UP"
Our content is filmed in High Definition! See the videos below in full resolution by customizing the settings box in the lower right hand corner of the video. 720p and 1080p (when available) are your HD selections, and will provide crisp, clear video, at least when we filmed with the camera in focus. If you find the video is slow to load, pauses, or you experience jerky playback, you may have a slow connection, and should view them in standard definition. Select the highest resolution your computer will playback smoothly and enjoy!
IN CASE THESE STEPS FAIL
If you have problems with viewing, you may realize better results for playback by clicking through and viewing the video directly at the hosting source.
HERPING THE SPRING EMERGENCE
When spring rolls around, the reptiles and amphibians begin to stir. After a long winter of inactivity, they have feeding and breeding on their minds. In past videos, Michael has explored some of the first creatures to venture forth. In our video Early Spring Herping, he takes a look at the early migrations of salamanders and other amphibians to their vernal breeding pools. But as the spring heat increases, it brings forth an emergence of much larger proportions. Those in the know are well aware that a wide variety of reptiles can be observed without covering a lot of ground by targeting specific locations, and the ponds where the early breeding took place can be a great place to start. The local snake dens can also produce some fantastic finds, including the copperheads and rattlesnakes found in this video!
SPRING SHAD FISHING
Decisions, decisions. Spring has so many options for outdoor activities. While turkey season is open, fishing is also picking up. Reptiles and amphibians are stirring from their winter hideouts, out and about. Many things are interested in procreating, making them much more active and easier to encounter.For an outdoor enthusiast, this can create a bit of indecision. But on one fine spring day, having each already bagged a wild turkey for the freezer, Michael and Mike decided to head down to Fletchers's Boathouse and get in on some of the great fishing action for spring shad. Every year, these fish run up major rivers to spawn, heralding the start of fishing season, and providing fast and furious action for anglers. Often called poor mans tarpon, the fight hard and leap high. This trip proved memorable, as some of the biggest shad our crew has every caught were brought on-board the inexpensive rental they had obtained.
SPRING CRAPPIE FISHING ON LAKE LANIER
This spring, Mike and Dana got into the game early with a road trip to Florida! While the focus of the trip was an early spring turkey hunt, they also had a long ride home in front of them after that. To break up the monotony, a stop on Lake Lanier Georgia, just north of Atlanta was put into the works. This is about the halfway point on the long ride back, so a break from the road seemed in order. Having fished the lake and enjoyed lots of action and good success on a guided trip before, they decided to book another trip with Doug Youngblood and Fish Lanier.com once again. Crappie fishing has always been a fantastic way to spend a warm spring day. In fact, it was featured in one of our first videos, Spring Crappie Fishing, as well as several of our Frugal Fishing videos. Crappie tend to get going early in the year for their spawn, and can provide fast action and a cooler full of tasty fillets. This proved to be the case in this video, so click below and join them as they enjoy some fantastic action filling their cooler!
HERPING FLORIDA IN THE SPRING
In our first release for the 2018 spring season, you'll find Michael and Chris getting the band back together! Back in the day, one of the first videos they produced for our project was Herping Florida, and here you will find them exploring the herpetofauna of the sunshine state yet again! While Florida is known for it's stable climate, there are seasonal fluctuations that occur. Wildlife reacts to these changes much as it would anywhere else, and this provides the opportunity to find some species that can,at other times, be difficult to locate. One of them would be the Greater Siren, which is one of the "lifers" uncovered in this video. Be sure to join them on their adventure, there will be much more coming soon!

HOW TO FISH UNFAMILIAR WATERS
Always looking for new adventures, we thought it might be fun to explore some new water. So we picked a lake within an hour or so drive, grabbed the camera, and rented a boat. With the budget a bit tight, we were looking for a good fishing spot a little closer to home than some of our old reliable haunts we frequent like Deep Creek Lake. We also wanted to make a few videos and share fishing tips and tactics that could help the novice angler get started filling a cooler with some really good eating! This was the first video in the series, and there are links at the end that you can use to see the videos that followed. We take a look at starting from scratch, describing our methods as we go. We wind up developing some really good fishing locations that led to great fishing action, and limits of fish being taken! We caught a wide variety of species, and plan to continue fishing this lake into this year, sharing our methods, as this season gets started. No matter if you're just getting started fishing, or looking for tips to put more fish on your stringer, be sure to click below and check these videos out. More will be coming soon. We also have more great fishing videos, as well as tips that could help you improve your success, with some tips to save money doing it. Use this link here to access our Frugal Fishing videos!
HUNTING PRESSURED TURKEY ON PUBLIC LAND
Mike has been hunting wild turkey in the spring since he started hunting. Over the years, as the popularity of the sport increased, he has seen the public lands he hunts them on become increasingly crowded. As with all things nowadays, it seems there is also often a lack of common courtesy in the field among hunters. Turkey can be tough to hunt, and with other hunters in the field, interference between them is becoming more common. This usually results in a blown hunt, and it can be extremely aggravating. In this video, he takes a look at scouting and hunting tactics he uses to escape the others and manages to put his tag on a bird the first morning in the woods! We hope some of these tips help you bag a bird this spring, and be sure, there is a lot more turkey season left, look for more coming soon!
GET OUT THERE AND ENJOY THE OUTDOORS!
Above are just a few of our spring themed videos. We will be out there this spring with our cameras in tow, making memories and documenting our outdoor adventures to share with your here. While we produce fresh content to add to our site, we hope you find some time to enjoy the outdoors yourselves. Below you'll find a collection of some of our older video content you can access by clicking the thumbnails. We hope that you not only enjoy sharing our past adventures, but that they give you ideas on activities you might enjoy yourselves !
NORTH CAROLINA'S OUTER BANKS


We have taken several trips here, and it always results in a memorable time. There are options for offshore fishing charters, which we have enjoyed but not as of yet filmed, and the surf fishing is world class. You can fill a cooler right from the beach. There's camping, as we found out when we filmed Frugal Fishing 4.5 , as well as herping. This is a must destination for everyone from beachcomber, fisher-folk, or herpers. Use the links above to access some of the fishing videos we filmed while there, or click the thumbnail to join the gang herping!


Deep Creek Lake has always been a favorite of ours. We vacationed there over many summers, and while fishing isn't the only activity to be found here, it certainly dominated most of our time. We filmed several Frugal Fishing videos from the boats rented at centrally located Bill's Marine, as well as the video you can watch by clicking on the thumbnail below where Dana caught this beast of a bass. This is a great destination, for those coming from near or far.

Help a Rattlesnake Cross the Road!

Last summer, Michael took a trip out west to and went Herping in Utah. While there, he found several unfortunate Rattlesnakes that had been hit by vehicles on the way to their winter den site. Exercising extreme caution, he decided to give one they had located trying to cross a bit of help, and got it to the other side of the road safely.

We

WOULD NOT

suggest you try this yourself!

We often visit Chris in Florida, and as mentioned on our home page, we will be headed that way again this spring! On one of our last visits, we booked a charter to fish for Tarpon with Captain Matt Ercoli. He's a top notch guide, and had Dana hook into a 100 pound plus monster in no time. This fish not only provided an epic battle, but ran up on towards the beach, and got in amongst the bathers enjoying the warm Florida waters and created havoc. You may or may not want to use the link and book a fishing trip in Florid with Captain Matt (this is highly recommended), but you certainly don't want to miss this video. Click below and enjoy the action!

A few years back, we took a trip to Norris Lake. Staying lakeside at a fantastic VRBO home, called the Ma Cook Lodge, we found the fishing to be fantastic, and the accommodations within reasonable driving distance of the Smokey Mountain National Park. Not only did we film this video while there, but several others also Frugal Fishing 3.2, and a video exploring the native reptiles and amphibians called Herping Tennessee!

If you find yourself with some game in the

ice box you don't know

what to do with,

perhaps our series on

Home

processing helps complete our

outdoor

adventures, and can help save some

money as well. If you think this is

something you would like to try, or

perhaps you have, and need a bit of

guidance, be sure to click below

and check these videos out!